Jenkler

Senaste redigerad av




Mikael

Senaste redigerad av




|==========>
Count: 1
First: 2020-10-31
Last: 2020-10-31
Rating: 1

Comment:
För mycket grisnäsa för att den skulle vara bra.
<==========|
Senaste inläggen från UEX
Nyheter
Pluto TV Unveils Hundreds of Free Streaming Titles for Popcorn Summer Movies Slate
2023-06-03 14:13
Pluto TV has announced hundreds of titles available to stream for free for its Popcorn Summer Movies slate.
Firaxis har också genomfört en uppsägningsrunda
2023-06-03 14:01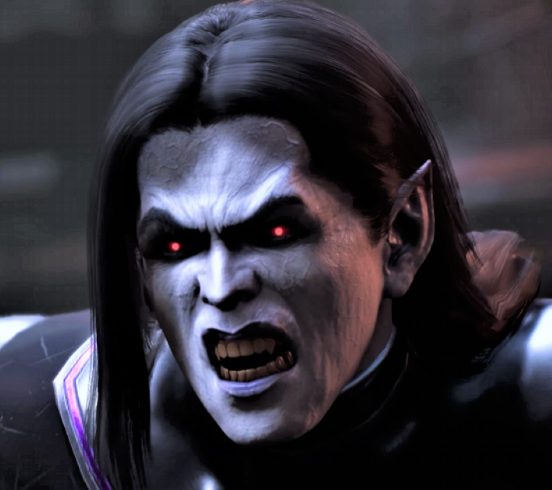 Vi har länge vetat att Marvel's Midnight Suns inte levererat de försäljningssiffror utvecklaren Firaxis hoppats på. Men nu har detta tyvärr fått konsekvenser för studion,...
FZ Play – Demondags för FZ-klanen i Diablo IV
2023-06-03 14:00
Resan i det fördömda Sanctuary fortsätter.
David Dastmalchian Initially Declined to Take Part in the Film 'The Boogeyman'
2023-06-03 13:12
The comic book writer and film actor, David Dastmalchian, just came from a 'dark place' before filming the movie.
Harrison Ford Recounts the Reason for the Rumored 'Drama' With Brad Pitt during The Devil's Own Filming
2023-06-03 13:07
The veteran actor, Harrison Ford, spills the details of what went down with Brad Pitt while filming The Devil's Own.
Take-Twos VD: Rockstar söker perfektion med Grand Theft Auto VI
2023-06-03 11:35
Grand Theft Auto-serien är inte bara en av de bäst säljande spelserierna genom tiderna, de är också spel som fungerar som viktiga kulturella händelser runt om i världen,...
Hi-Fi Rush tycks vara på väg att få mer innehåll
2023-06-03 08:15
Tango Gameworks stora överraskning verkar ha mer innehåll på gång, att döma utifrån Steams databas...
Tell Me Why är återigen gratis för att uppmärksamma Pride-månaden
2023-06-03 05:08
Don't Nod och Xbox fortsätter med sin tradition att skänka bort spelet i juni och 2023 är alltså inget undantag...
Spider-Man: Into the Spider-Verse Star Hopes to Play the Live-Action Miles Morales
2023-06-02 22:35
After voicing the role for Into the Spider-Verse, Shameik Moore would put his "entire being" into playing the live-action version of Miles Morales.
James Wan Explains How He Managed the Changes of the DCU in Aquaman and the Lost Kingdom
2023-06-02 22:08
Aquaman 2 director reveals that the biggest challenge behind the movie was addressing James Gunn's changes for the future of the franchise.
Captain Americas sköld släpps som byggsats från Lego
2023-06-02 21:58
Samarbetet mellan Lego och Marvel fortsätter och nu har den danska leksakstillverkaren visat upp det senaste tillskottet i samlingen av superhjältar, nämligen Captain...
FZ videorecenserar Diablo IV!
2023-06-02 19:00
Vi bedömer Blizzards senaste på fem minuter.
Apokalypsen blir skådeplats för f.d. CD Projekt-anställdas första egna spel
2023-06-02 17:13
"Ett karaktärsdrivet spel förlagt till en apokalyps."
Ubisoft Forward: Avatar, Assassin's Creed Mirage och... Star Wars?
2023-06-02 15:58
Ubisoft lovar överraskning.
Diablo, Zelda, Diablo och Zelda spelar vi – vad spelar du?
2023-06-02 15:00
Diablo IV och Zelda: Tears of the Kingdom är allt vi vill ha.